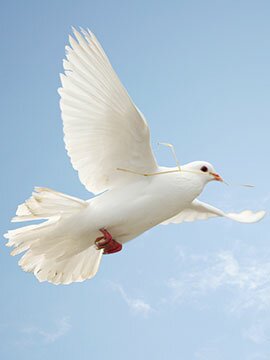 Obituary of Kay Saastad
Kay Saastad, a resident of Clairmont, AB, formerly of Valhalla Centre, AB, passed away on Sunday, May 10, 2020, in Grande Prairie, AB at the age of 81 years.
Kay was born on March 2, 1939 and grew up north of Valhalla Centre. Kay didn't have an easy life growing up on the farm and being the oldest child of a young widow and five siblings, she had to grow up fast. She married Albin Saastad on June 12,1959 and they had five children. Kay and Albin lived most of their married life on their family farm not far from where Kay grew up.
Kay was kind, patient, selfless, and accepted others as they were. She worked hard and was a talented homemaker, who would willingly teach her sewing, knitting, and needlecraft skills to those who wanted to learn. Kay loved the outdoors and her farm life. Her large garden and her hard work put many wonderful meals on the table. Mom loved her family and she enjoyed their time together. She cooked many a pancake for breakfast visits with her children and grandchildren at Saastad family campouts. Words truly cannot describe how Mom loved and cared for our dad and our family. She always put herself last but never expressed the difficulty her illness was causing her in the last few years.
Kay volunteered her time to the community she lived in. Her passion was for the Valhalla Busy Bees W.I., but she was also a member of the Homestead Hall Assoc., the Valhalla Community Library, and other organizations.
Kay and Albin moved to Lakeview in Clairmont this past January. Kay's battle with cancer ended at noon on Mother's Day, May 10th at the Points West Hospice in Grande Prairie.
Kay will be greatly missed by her loving Husband, Albin of 60 years; her children; Wade (June), Norman (Marlo), Tal, Roxy (Stan Vig), and Dawn (Randy Wiens), grandchildren; Colby (Lisa) & Ashley; Amanda (Dusty), Boden (Carolyn), Cora (Paul), Dayel (Derek), & Ellice; Jacob, Steven, Tyler & Kayly, Joel (Jacquelyn), Ryan, and Kirstin, great-grandchildren; Tori & Payton, Mason & Bayden, Harper, Sam, Olivia, & Ellie; Gavin & Gracie, and Eleanor, brothers; Bob (Shannon) and Dennis (Viola), sisters; Roseann (Harry Hipkiss) and Darlene (Darrel Bekkerus), sister-in -laws; Elisabeth (Karl Naes Hilsen) and Mona Saastad and numerous cousins, nieces, nephews and friends.
Kay was predeceased by her Father Edward Gillespie, her Mother Dolly (Thelma) Platt, her mother's 2nd husband, Albert Platt, brother, Murry and her sister-in-law, Brenda.
We would like to thank Kay's homecare nurse Marie and all the nurses and staff at the Points West Hospice for their incredible care and compassion.
Kay's family will announce a Celebration of her Life at a later date.
For friends so wishing, donations may be made in memory of Kay to any Valhalla Centre community organization of your choice or to GP Palliative Care Society, #204-10134 97 Avenue, Grande Prairie, AB T8V7X6.
Very Respectfully Beaverlodge Funeral Service
A Memorial Tree was planted for Kay
We are deeply sorry for your loss ~ the staff at Beaverlodge Funeral Service
COMMUNITY EVENTS
Beaverlodge Funeral Service is proud to be a part of our community. We aim to regularly offer services, like grief support groups and healing meetings, as well as other activities. We keep this page up-to-date and are always happy to answer any questions you may have.
We understand that it is not always possible to attend a service in person. In light of this, we've created beautiful interactive online tributes to memorialize your love one. Leave a condolence, share a memory, post a photo, light a candle, and more!

When posting a condolence or gesture onto a Tribute Page, please be advised it goes through an approval process before being published. Sorry for any inconvenience this may cause.
Many people plan for life events such as weddings and vacations well in advance, but many people do not plan for something that is certain to happen, their funeral. While most people do not want to think about their own mortality, the time to pre-plan your funeral is now.
IN THE HEART OF OUR COMMUNITIES
Beaverlodge Funeral Service
A Division of Peace Funerals Inc.



1103-7th Avenue West, PO Box 1975
Beaverlodge, Alberta T0H 0C0

CCall Now (780) 354-2988