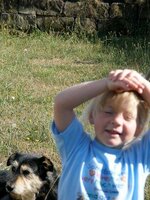 Ann Procter
On December 25, 2021, Ann Elizabeth Procter passed away peacefully in Beaverlodge, Alberta at the age of 84 years.
Ann was born May 29, 1937 in New Westminster B.C. Ann was the eldest daughter of the late Earle and Betty Robinson of Lumby, BC and a long-time resident of Mabel Lake. She resided in the Elmworth/Beaverlodge/Hythe area for the later years of her life.
Ann is survived by her brother Joe Robinson, sisters Merle (René) Vachon and Francis McKeown, children: Bill Brett (Cheryl), Doreen Smith (Devon), Betty Genovese-Dyck (John) and Shaun Helm.
Ann was predeceased by husbands: Gerry Brett and Donnie Proctor, long-time companion Thomas Helm, sister Lorna Bryce, brother-in-law Ken Bryce and sister-in-law Louise Robinson.
Ann will be lovingly remembered by her many grandchildren, great grandchildren, nieces and nephews.
The family would like to extend thanks to the Hythe Pioneer Home and the Beaverlodge Municipal Hospital Staff for the loving care they provided over the years and during Ann's last days.