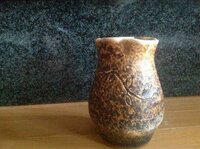 Del Roy Franke
Del Roy Albert John Franke, resident of Beaverlodge, Alberta, passed away suddenly on November 25, 2021, at the home we shared in Beaverlodge Alberta at the age of 81 years.
Roy was born in Wilkie, Saskatchewan on April 12, 1940.
Roy was and is the love of my life. My grief is profound and so deep. We had 45 years of adventure and love together. He was the sunshine in my life. He will be missed by the family and the many friends and people who knew him.
Roy's parents were Albert and Ida Franke. They had four children, Blanche (Polland), Roy, Carol (Adams), and Darrell (Judy).
Written by Anne Franke.
The funeral service will be on December 15, 2021 at St Mary's Catholic Church, 11071 1 Avenue West in Beaverlodge, Alberta.
Due to Covid, the service will be a maximum of 50 people in attendance, and masking and social distancing measures will be required.
Very respectfully, Beaverlodge Funeral Service.