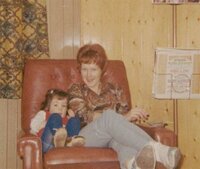 Norman Nordhagen
Norman Nordhagen, longtime resident of Valhalla Centre, passed away peacefully on April 3, 2021 at the age of 94 with his family by his side at the Beaverlodge Hospital. Norman was born on August 21, 1926 in Kindersley, Saskatchewan. He was the 6th child of Christian & Caroline Nordhagen.
Norman was a true pioneer in the Valhalla area, homesteading with his family in 1929. One of his many jobs as a child was to chop wood and light a fire to warm up the Ashdown School house located on the homestead. Norman's efforts to clear land and develop the farm were second only to his love for family. He was extremely proud of the farm he built and loved to grow crops and raise cattle. Norman had the opportunity to travel to many places but when asked his favorite place his response was "the farm". He loved driving around the countryside and checking out the crops. How fortunate he was to have lived there for 91 years!
Norman loved to visit with people and welcomed anyone who showed up at the farm in for coffee. His favorite pastimes were hunting, playing horseshoes, watching curling & hockey, playing cards and spending time with family. A gentle and quiet man, Norman's twinkling blue eyes and ready grin during a game of whist or cribbage revealed a competitive spirit passed on to his children and grandchildren. Norman loved to laugh, especially if he skunked you! He also loved his desserts and passed on to his grandkids the belief that there is always room for dessert as it goes into a second compartment.
Norman will be greatly missed by Lillian, his wife and partner of 54 years, their 5 children Dennis (Lynn), Karen (Cam), Christine, Colin, Marianne (Dean) along with 10 grandchildren. Norman was fortunate to be recently connected with his birth daughter Diane Beckman of Edmonton and her family. He was predeceased by his parents and 5 Siblings Palmer, Ruth, Oscar, Elvin & Harold. Norman will be forever remembered by his family & friends.
Due to COVID-19 restrictions, no service will be held at this time. A celebration of Norman's life will take place at a later date.
A special thanks to Dr. Crowe for his many years of care, the Nurses and staff of the Beaverlodge Hospital. For friends so wishing, donations may be made in memory of Norman to the Beaverlodge Hospital Foundation, Box 480 Beaverlodge, AB T0H0C0.
Very Respectfully, Beaverlodge Funeral Service.