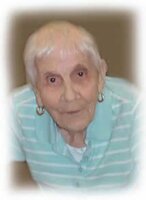 Marius DeSchipper
It was with heavy hearts and great sadness that the family of Marius DeSchipper, a long-time resident of Beaverlodge, Alberta, announce his sudden passing on Tuesday, January 14, 2020 in Beaverlodge at the age of 55 years.
Marius was born in Kelowna, BC to Jack and Helen DeSchipper on October 11, 1964. He spent his childhood and early teen years in the Okanagan and moved with his family to Hythe when he was 15. After school Marius enjoyed a career in the logging industry which took him to Hinton, Alberta, and then eventually brought him back to Beaverlodge with his own young family in 1998. Whatever career path life took Marius down, he always took with him a "get up and go" attitude, and a love for the game of crib. Marius loved time spent with his boys, he enjoyed many outdoor activities, sports and of course organizing the next crib tournament at the Hythe Legion.
Marius is survived by his two sons Shale (Laura) and Jace, his lady friend Tallie Nykolyshyn, mother to his sons Wendy Groat, his two brothers John (Darby, Stacey, Sue, and their children Travis, and Brian) and Eric (Carmen, and their children Erica, Christa, and Corey). Marius also leaves to mourn many more precious family members and friends that became his family members of the heart. His family and friends will miss him dearly and cherish their memories of him.
A Celebration of Life was held on Saturday, January 25, 2020 at 1:00 PM at the Hythe Legion. Ella Loberg officiated. Interment will be held at a later date.
For friends so wishing, donations may be made in memory of Marius to the Hythe Legion, PO Box 626 Hythe, AB T0H2C0.
Very Respectfully Beaverlodge Funeral Service