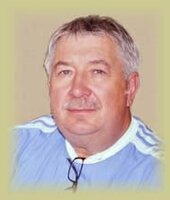 Joan Buhrke
Joan Buhrke, a longtime resident of Lymburn, Alberta, passed away at home on Wednesday, December 11, 2019 at the age of 70 years.
Joan was born at home in Ochre River, Manitoba on July 7, 1949. She was the youngest of four, with two sisters, Gail and Fern, and one brother, Brian. She had a typical life living and working on a farm.
She married in 1967 and moved to the nearby town of Dauphin and had two of her three children, Lawrence and Greg. In 1971, she and her family moved to Blairmore, Crowsnest Pass, Alberta and her third child, Brenda, was born. After a couple of years, Joan and family moved to Grande Prairie, Alberta in 1973.
Joan drove for Miller Trucking for four years doing short hauls. She was very proud of that job as she was one of the better drivers employed there.
In 1976, Joan and family moved to the Beaverlodge area. During the late 70s and very early 80s, Joan and her kids moved several times around Hythe and Beaverlodge.
Joan met Reinhard Buhrke at a baseball game in Hythe. He was umping the game and she was the back catcher. They married on March 25, 1983, and not too long after, the whole family moved out to the Buhrke farm. Joan took very well to the farming life. She loved being outside especially when she was running the farm equipment. She also helped look after the turkeys, chicken, and cattle. Her brother Brian teased her quite a bit about how much she loved the chickens.
Joan and Reinhard got out of farming in 2005 and Reinhard continued to work unit retiring in 2012. During this time, they both discovered the game of golf and became avid golfers. They traveled with their holiday trailer to many golf courses in Alberta and B.C. over the years.
Around this time, Joan got what her kids called her "fourth child", Smokey, the cat. Smokey was with Joan for 18 years and was basically the boss of the household.
Although she loved having family around as much as possible, Joan very much enjoyed her solitary time. Whether it was doing crosswords in the morning before anyone else was up and she wouldn't be disturbed, or on her computer or iPad playing games, etc., or watching TV.
She was an expert crocheter and gifted many family members and friends with her beautiful blankets.
The Buhrke farm was a family meeting place for many years from both Joan and Reinhard's sides of the family. There are many good memories of fun and laughter at Christmas parties and summer barbeques.
Joan was an excellent cook and she had an infectious laugh. She was easy to find in a crowd and wherever she was, that was the fun place to be.
Joan was very active most of her life. She was in a bowling league, curled, played softball, canoed and hiked, was a cross-country skier, and of course, golfed.
Joan was, in one of Reinhard's favorite words, awesome. She was an awesome wife, mother, grandmother, sister, aunt, cousin, neighbor, you name it!
Your family and friends are going to miss you very much, Joan.
A Memorial Service was held on Thursday, December 19, 2019 at 1:00 PM at the Hythe Legion. Pauline Haycock officiated. Interment will be held at a later date.
For friends so wishing donations may be made in memory of Joan to the Heart and Stroke Foundation, 110-119 14 Street NW, Calgary, AB T2N 1Z6, or online at www.heartandstroke.ca.
Very Respectfully Beaverlodge Funeral Service