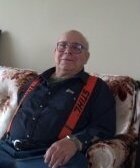 Donna Farnsworth
Donna Farnsworth, a long-time resident of Hythe, Alberta, formerly of Beaverlodge, Alberta, passed away on Wednesday, August 14, 2019 in Grande Prairie at the age of 78 years.
A Memorial Service was held on Friday, August 23, 2019 at 2:00 PM at the Beaverlodge Alliance Church. Pastor Greg Clark officiate. Donna will be laid to rest in the Northfield Cemetery, La Glace, AB.
For friends so wishing, donations may be made in memory of Donna to the Canadian Cancer Society, 200-325 Manning Road NE Calgary, AB T2E 2P5, allocated to Breast Cancer research.
Very Respectfully Beaverlodge Funeral Service