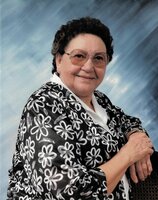 Leonard Lightfoot
Leonard Lightfoot, a longtime resident of Elmworth, Alberta passed away on Saturday, February 23, 2019 in Beaverlodge at the age of 93 years.
Dad was born in Cut Knife, Saskatchewan to Mary and George Lightfoot on August 7, 1925. At a young age the family moved to the Blueberry Mountain area NW of Spirit River.

At the age of 18, Dad enlisted in the Canadian Armed Forces. The military and the war had an immeasurable effect on the rest of his life. He was quietly so very proud to have served his country and to be a Canadian.

Dad worked building the Alaska Highway, moved houses, trapped, farmed for many years in the Elmworth District, and worked for the Alberta Department of Highways for several decades. Dad retired in 1985 and moved back to the farm spending countless hours cutting wood, reading, and tending to his bountiful gardens. Dad remained on the farm until mid-2017 when at the age of 92 he moved to the Hythe Pioneer Lodge.

Dad married Violet Hagglund in 1949 and together they had 3 children; daughter Judy (Dan) and granddaughter Terri and great grandson Jaxson, son Larry (Maxine) and grandson Kyle (Dymetha) and granddaughter Katherine (Tyler) and great granddaughter Hazel, and son Kelly.

Dad was predeceased by his father in 1984, his mom in 1992, Violet in 2013, his brothers Ben, Jim, Ed, Howard, and Robert and sister Sylvia. He is survived by one sister Betty.

In the spring on a sunny day Dad will be interred in the Grande Prairie Cemetery with his mom, dad, and brothers.
Very Respectfully Beaverlodge Funeral Service